Welcome to Arkansas Learning Through The Arts (ALTTA), serving the students across Arkansas by providing high quality arts programming (workshops and residencies) in regular and specialist classrooms:
~ dance ~ music ~ theater ~ poetry ~ storytelling ~
pottery ~ watercolor ~ crafts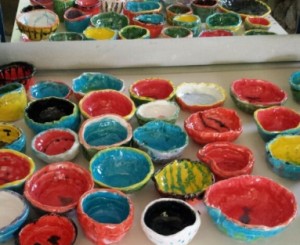 ALTTA programs provide learning opportunities that generally might not be accessible to schools. Our offerings bring art forms to classrooms that students would not typically be exposed to. They are designed for specific units of curriculum by grade level and connect directly to Arkansas Department of Education Literacy Frameworks with ties to Social Studies, Math, Science, Art, Music, Theatre Arts and Dance Frameworks.
A complete Roster of programs available state-wide in Arkansas can be found under  "What We Do"
To order programs for your school, contact Executive Director, Craig Welle. whose contact information is located under "Contact Us"